Since 1993 -
25 YEARS OF SSIB
Steve and Rose are proud to announce the 25th anniversary of SSIB on 1 October 2018, and we take this opportunity to express our heartfelt thanks to all our clients and partners for your long-term and loyal support.
What started off as a dream and idea in 1993 has now grown into a reputable insurance brokerage company. Steve Slatter Insurance Brokers (SSIB) celebrates 25 years of success and strong business relations.
Situated in Durban, SSIB is a Lloyds Open Market Correspondent and enjoys support from various international insurance brokerages and markets.
Founder and managing director, Steve Slatter has 43 years of experience in the international insurance environment. Slatter started his insurance career at British Engine Boiler and Electrical Insurance Company in Durban, where he spent five years in underwriting. He then joined CT Bowring as a short-term insurance broker before starting his own independent short-term insurance brokerage at the age of 25.
Thereafter, Slatter formed a partnership with experienced long-term insurance broker Neil van Rensburg. The successful partnership of Slatter-van Rensburg operated for 10 years before being bought out by Glenvaal. Slatter joined Glenvaal as a director, and managing director of Glenvaal Aviation. After 18 months in the corporate environment, he left Glenvaal to once again go out on his own, forming Steve Slatter Insurance Brokers alongside his wife Rose in 1993.
Speaking to The Mercury, Slatter felt excited when talking about the early days of SSIB and how grateful he was to his clients. "I always wanted to specialise in complex insurance risks and I had an interest in risk management. I started SSIB, as insurance can be monotonous at times, and I wanted to take my interest and build on it. Every call received is an adrenaline rush. The insurance industry has been kind to us and has allowed us to grow. My job has allowed me to travel around the world and visit places I wouldn't have gone to. My team and I get satisfaction in helping clients realise their own goals."
Slatter started SSIB from his home in Durban North and continues to work from home today. "I had to be available around the clock for international business and we only had a fax and telephone 25 years ago. There was no internet or emails. Correspondence was via memos, faxes and hand-delivered mail. I did not want to work away from home. I wanted to be close to my family and run international business without missing out on my children's growth
SSIB has earned widespread recognition for its highly accredited expertise in multiple specialist and highly technical areas of insurance. SSIB is currently expanding its specialisation in data mining to incorporate new complex risks in the data mining industry in Iceland.
In addition to domestic, high net worth individuals, commercial, industrial and retail insurance products, SSIB offers the following specialist niche insurance expertise both locally and internationally:
Aviation and Aerospace

Airline & General Aviation
Airline Engine Overhaul Liability
Aircraft Manufacturers Liability
Aircraft Maintenance Organisation Liability
Marine
Hull and Liability
Marine Cargo
Ship Builders and Ship Repairers Liability
Guarantees
Performance
Payment
Advance Payment
Retention
Construction and Engineering
Piling including Guarantees, Foundation Failure and Product Liability
Structural Maintenance Liability
Data Mining
Agriculture
Public Claims Adjusting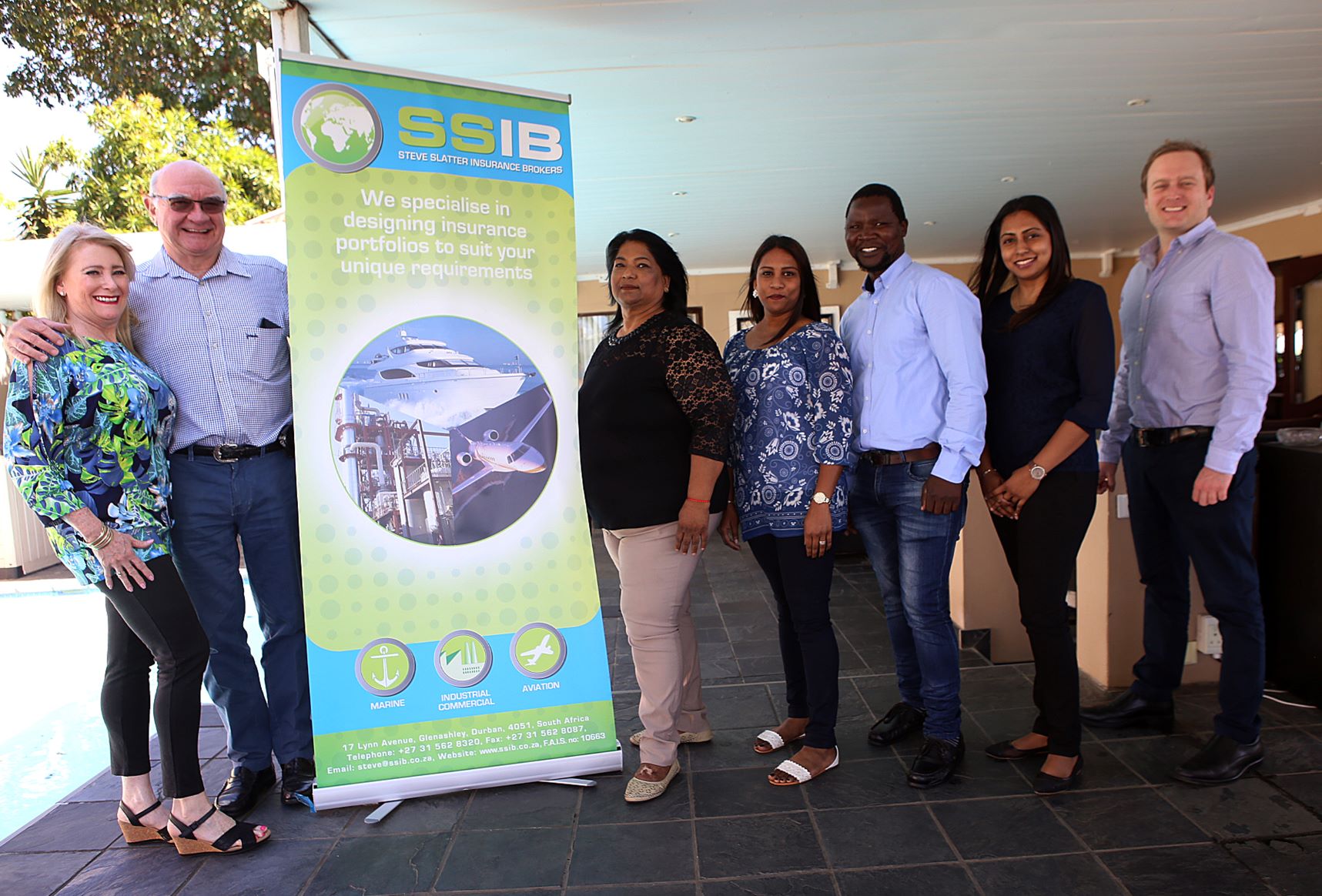 Steve Slatter – Founder and team leader. Steve's varied interests have shaped SSIB into what it is today. His love for the ocean – qualified skipper and advanced open water diver –  is equaled by his love of flying – Private Pilot. Added to this is an avid interest and working understanding of construction, farming, and commercial enterprise.
Steve is the Managing Director and Key Individual of SSIB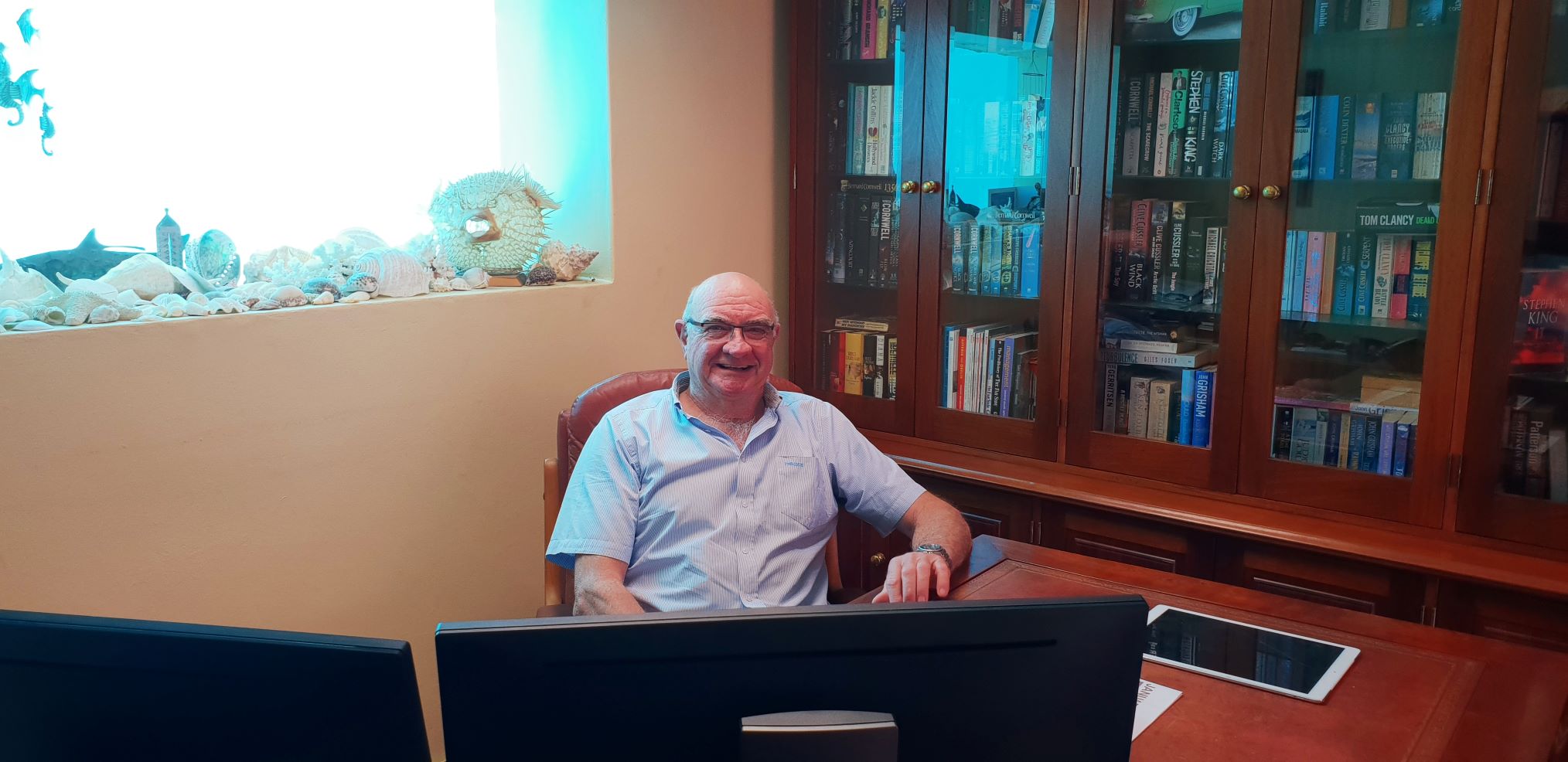 Rose Slatter co-founded SSIB alongside Steve in 1993. Having achieved a private pilot license, her love of flying and all things aerial culminated in her specialising in Aviation and Aerospace Insurance. Slatter is a key individual and a director of SSIB.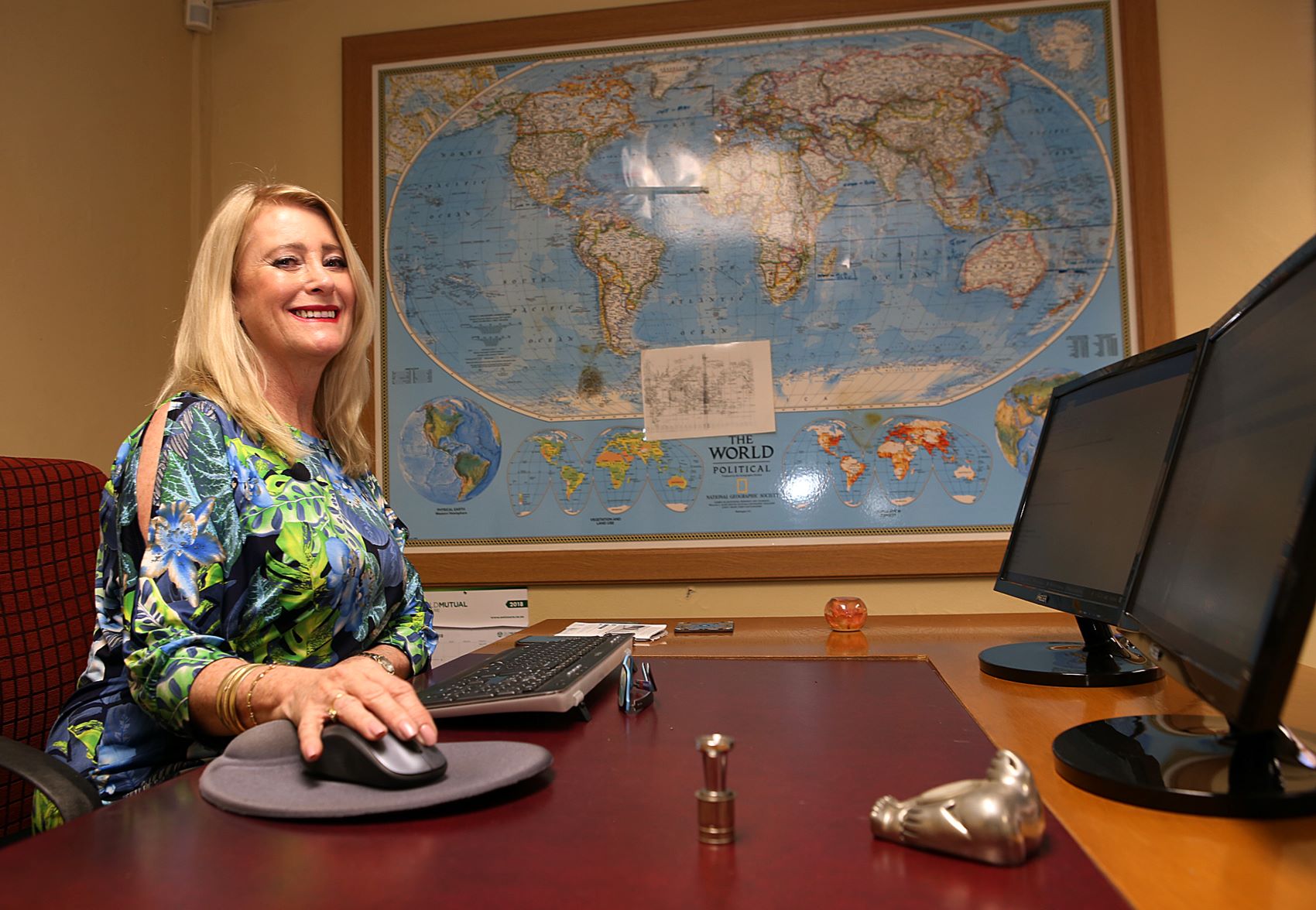 Nhlanhla Wiseman Meyiwa (Lucky) joined SSIB in 1996 as an administrator of record keeping and archiving. Meyiwa now plays an indispensable role as office assistant and responsible person for maintenance. With his spontaneous smile and happy demeaner he is valued and entrusted member of the team.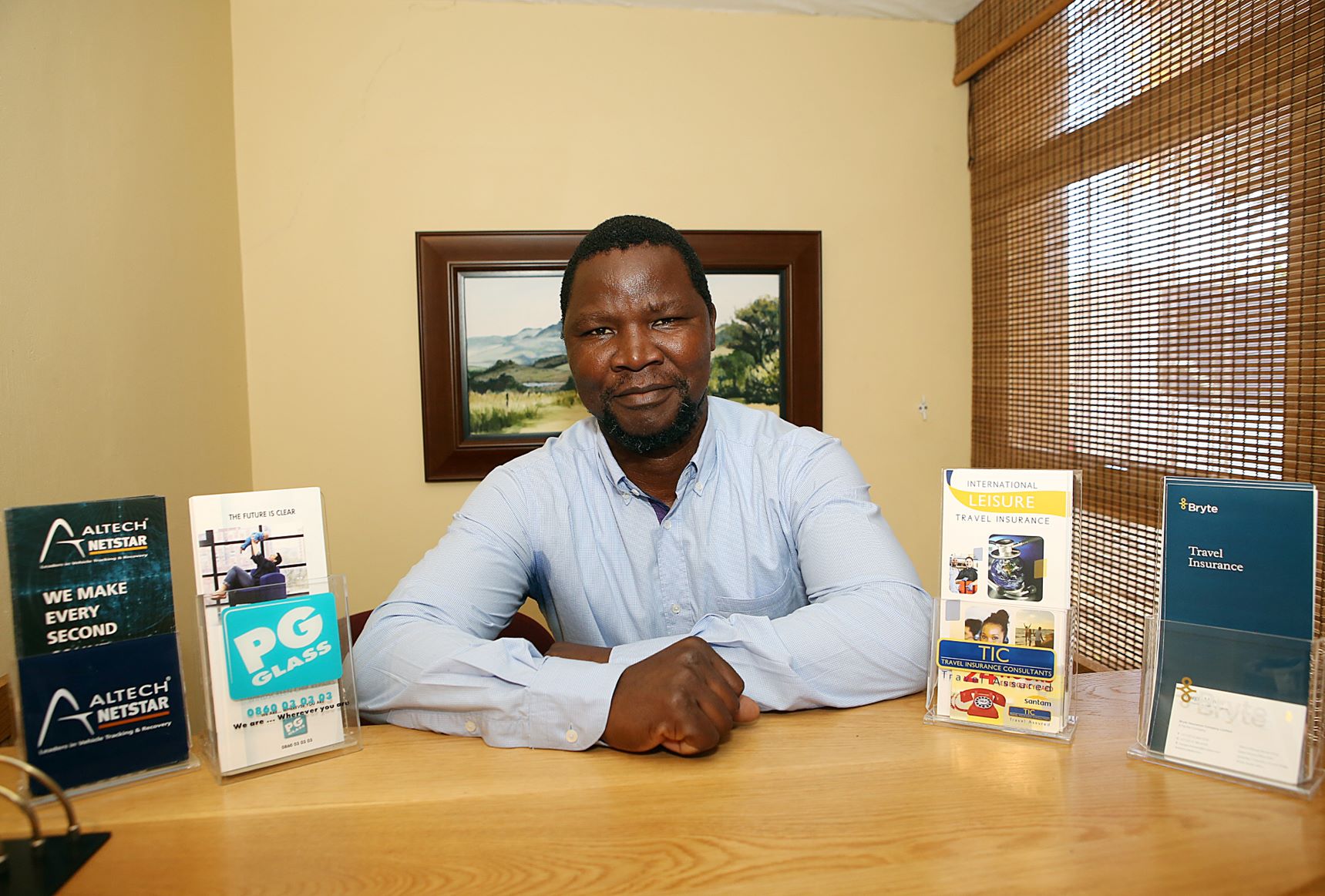 Meena Dharamraj joined SSIB in 2004, Dharamraj is a Team Leader who has 36 years of experience in commercial and industrial insurance and holds the Licentiate (LIISA) qualification in short term insurance.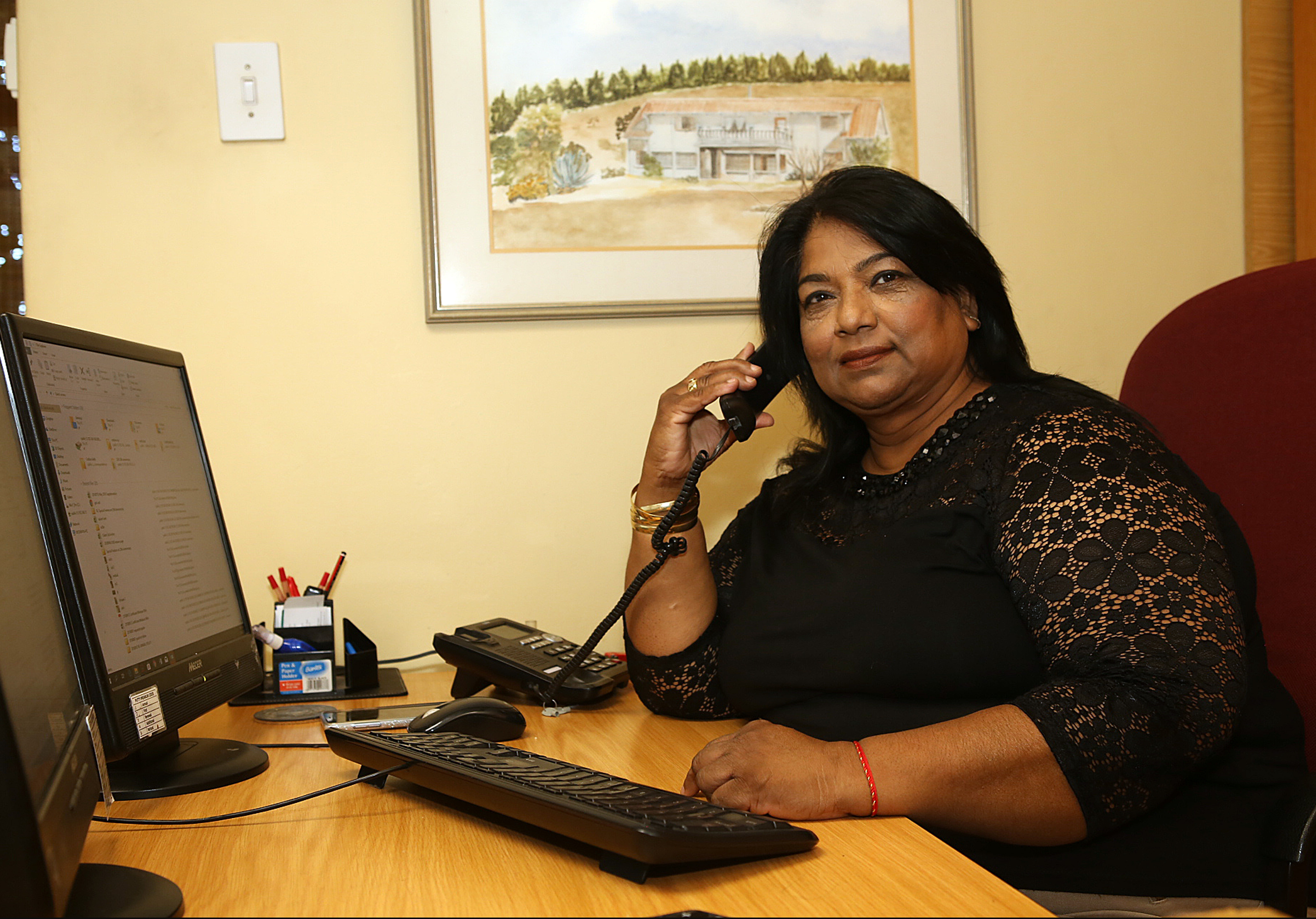 Matt Slatter joined SSIB in 2010. He attended school at Michaelhouse, and obtained a B.Com degree from Rhodes University. Slatter is the office manager, a key individual and a director of SSIB. He is integral to SSIB's Continuity Plan.
Slatter holds a padi diving qualification and a skipper's ticket. His love for the sea focused his direction into running the marine division at SSIB.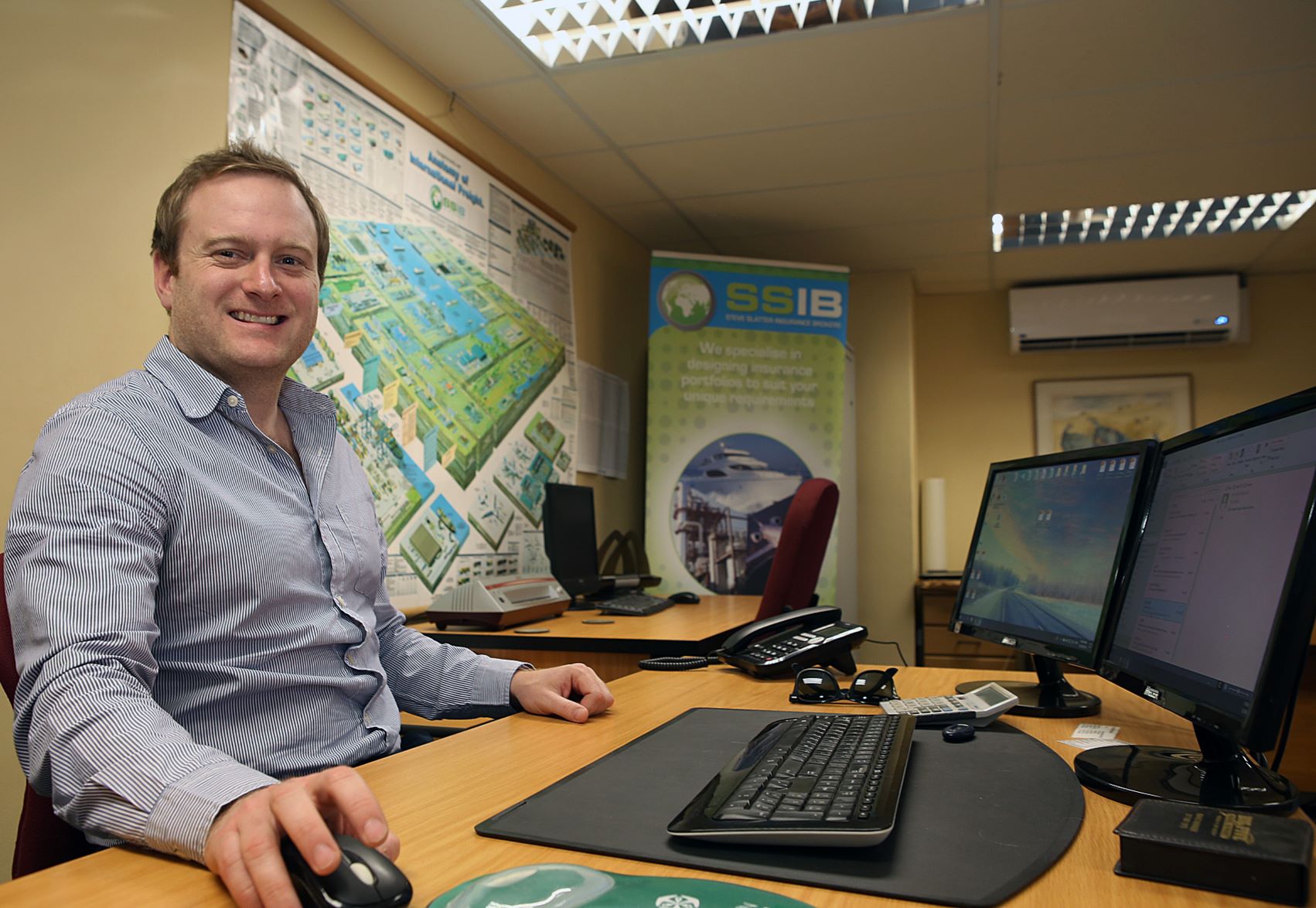 Tayra Mahomed joined SSIB in 2008 and holds a B.Com degree from UNISA. Mahomed heads up the Accounting division, and is SSIB's Accounting Officer.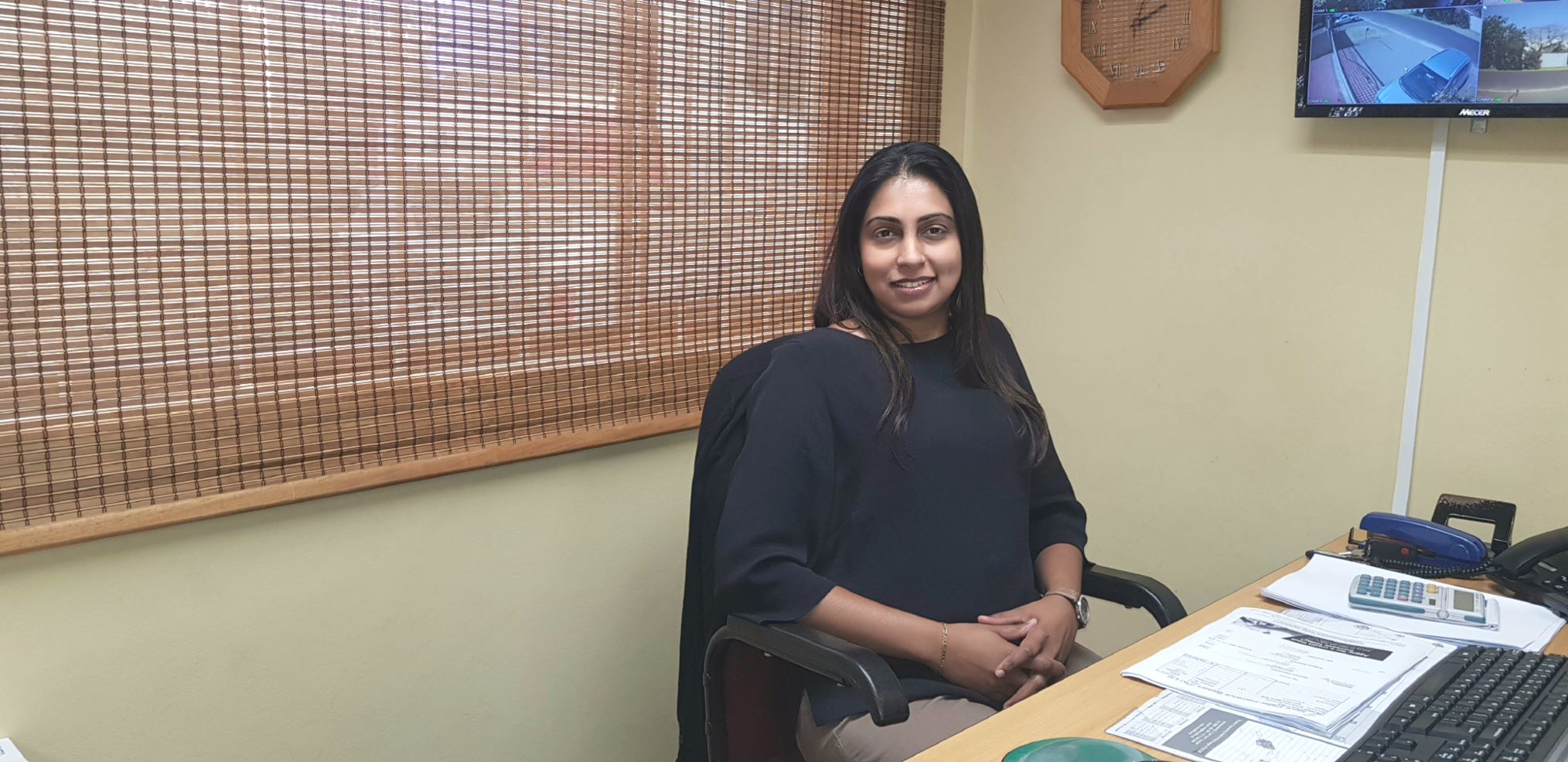 Leeane Moonsamy joined SSIB in 2016 and is a dedicated member of the team. Moonsamy is qualified in Personal Lines and Claims, and is currently undergoing training in commercial insurance.